Stacie Ritter

Agent

in Corona, CA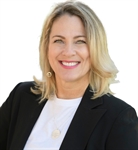 Professional Designations
CTC, REALTOR
Expertise Types
Co-Op, Condominiums, Foreclosure, New Homes, Probate, Relocation, Residential, Short Sale, Single Family Homes, Townhomes
Stacie Ritter has been a real estate professional since 2013. She has a kind and understanding demeanor about her as she worked in a Psychologist's office as the office manager for 18+ years. Chris Ritter, her husband, had the biggest influence upon Stacie as he was a Title Officer and a Real Estate Agent, and back into Title for more than 25 years. Stacie observed what he was doing and how happy he was….So she and she made the decision to follow in his footsteps.
Stacie is an executive team leader. Her communication skills are exceptional and she provides guidance, instruction, direction for the purpose of achieving key results for the group. Stacie's experience managing a real estate office includes Compliance Manager, Transaction Coordinator, and relationship building. Her knowledge of real estate contracts, negotiation, and marketing makes her a top producer. Stacie's core characteristic is one of truth and respect. She displays wisdom and kindness in everything she does.
Stacie's role as a mother and wife is her most important role. She has three wonderful children and she is proud of all of their achievements. Her eldest son graduated from West Point and now serves as a 2nd LT in the U.S. Army. Her eldest daughter was not only Valedictorian of her class, she is now at Plattsburg College in New York. Her youngest daughter, still in high school, is making her way towards a successful career also. Stacie is a soccer and baseball mom and has supported her children in every way. You can imagine what a proud mother she is! Expect Better with Stacie to serve you in all your real estate needs. Stacie has a certification in Trust and Probate and is a specialist in residential sales for Southern California.